January 29, 2021|Pyrography(wood burned)
This was a commissioned work of the dog Ditka. With such a good looking subject you really want to catch the true beauty so the owner will see his dog right away when he sees the finished art work.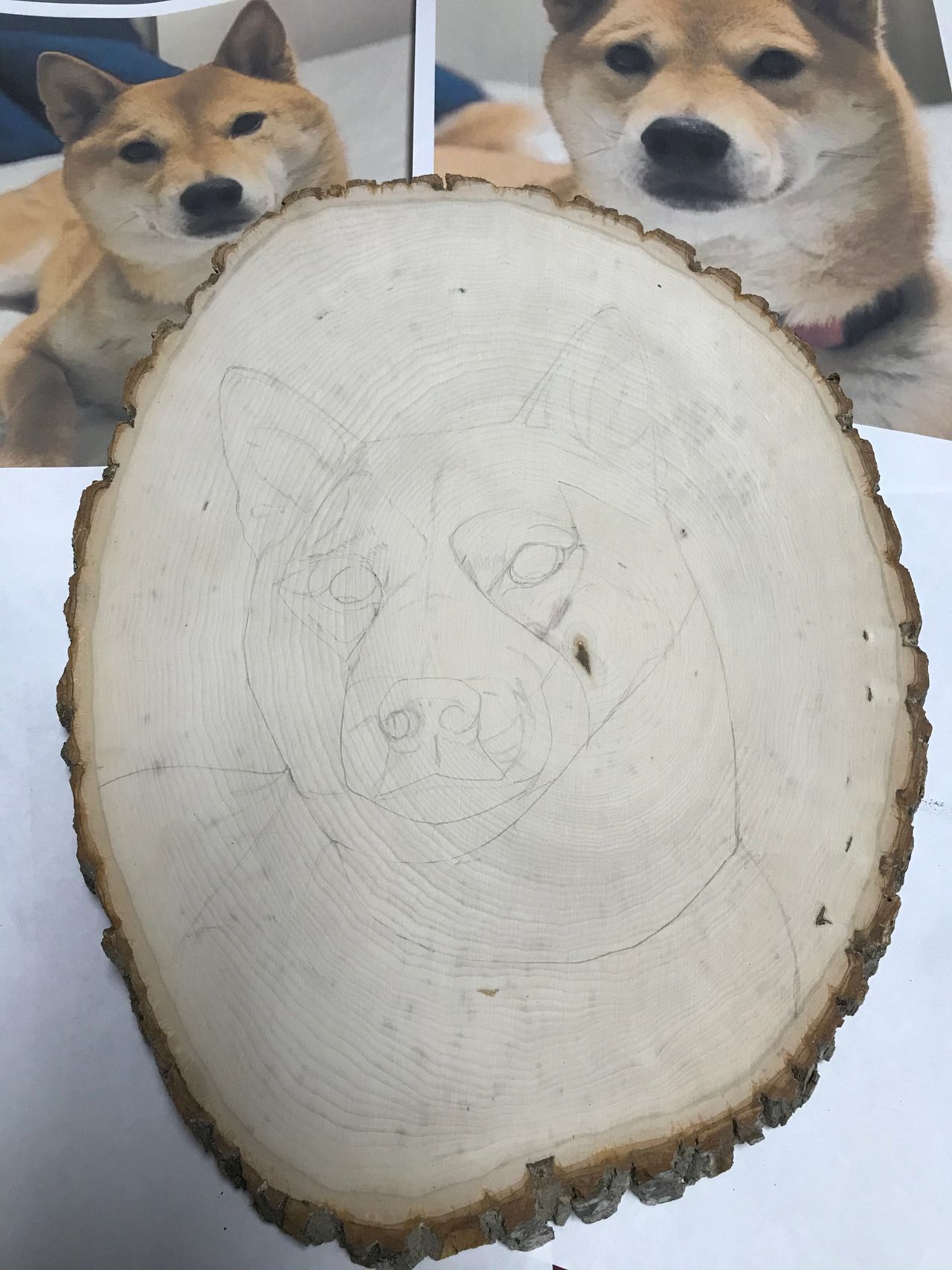 First I did a drawing of Ditka, from the two photos, on to the wood.
---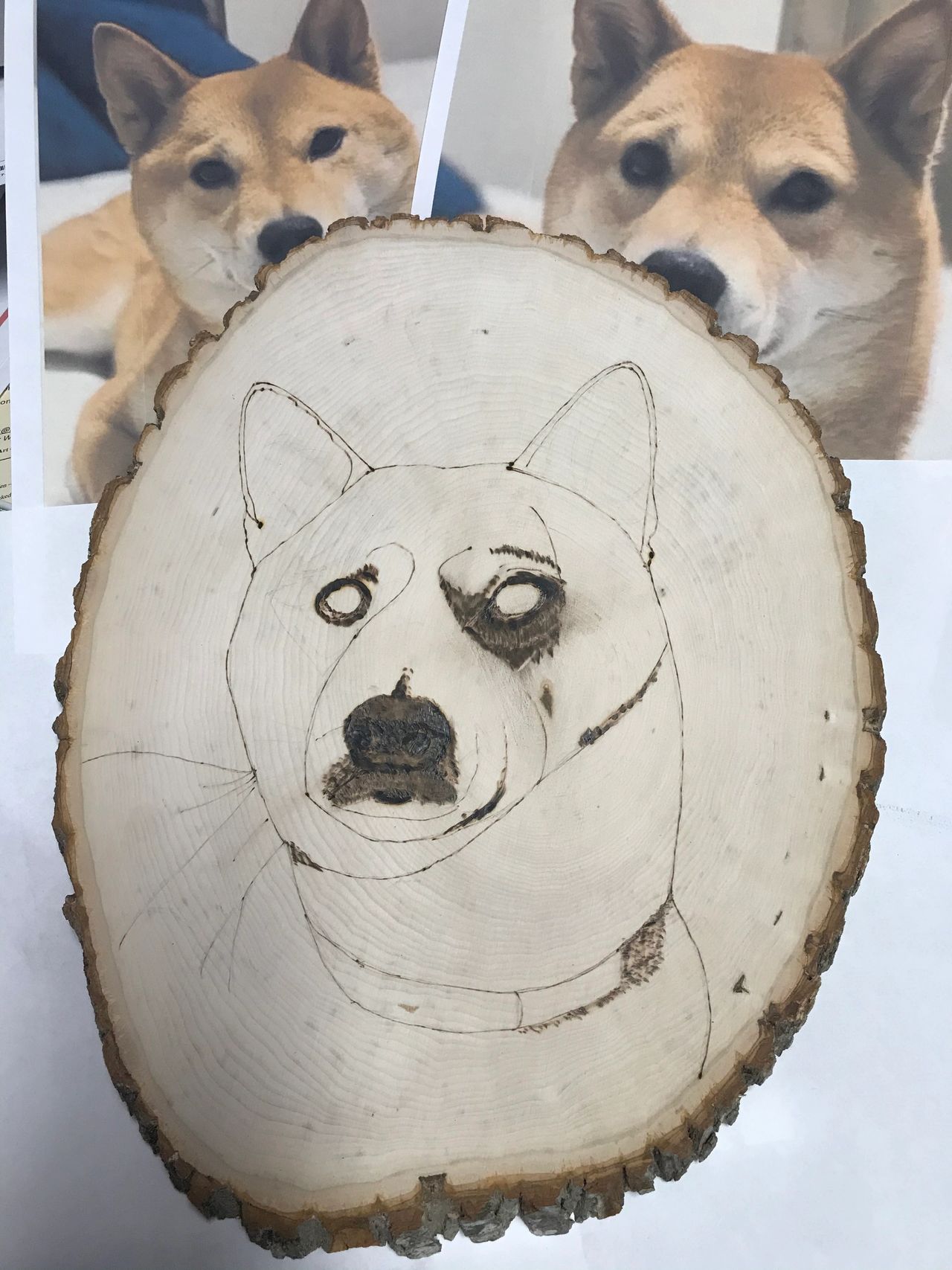 Outline subject & start to fill in with wood burner. I don't feel there is any one way to go about any project. I normally start with the most important feature, which usually is the eyes. You get those wrong and it's very hard to correct the project.
---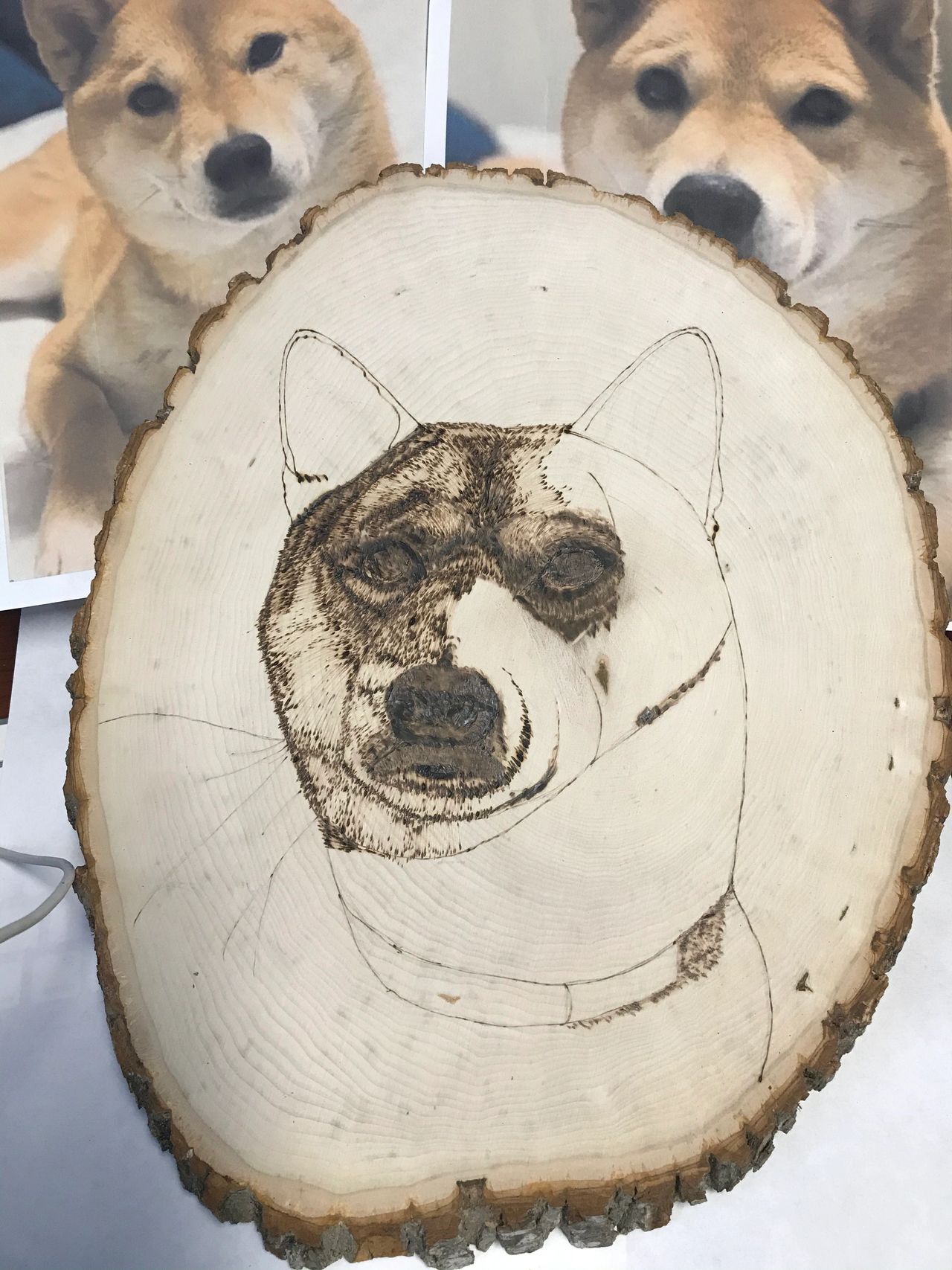 Continued to fill in the face features and start to show the hairs directions.This is being done with a small tip on the iron.
---
As I continue to fill in the face I will use a wider tip to shade areas. I turn the temperature up & down to control the darkness; you can also use pressure but be careful not to burn holes.
---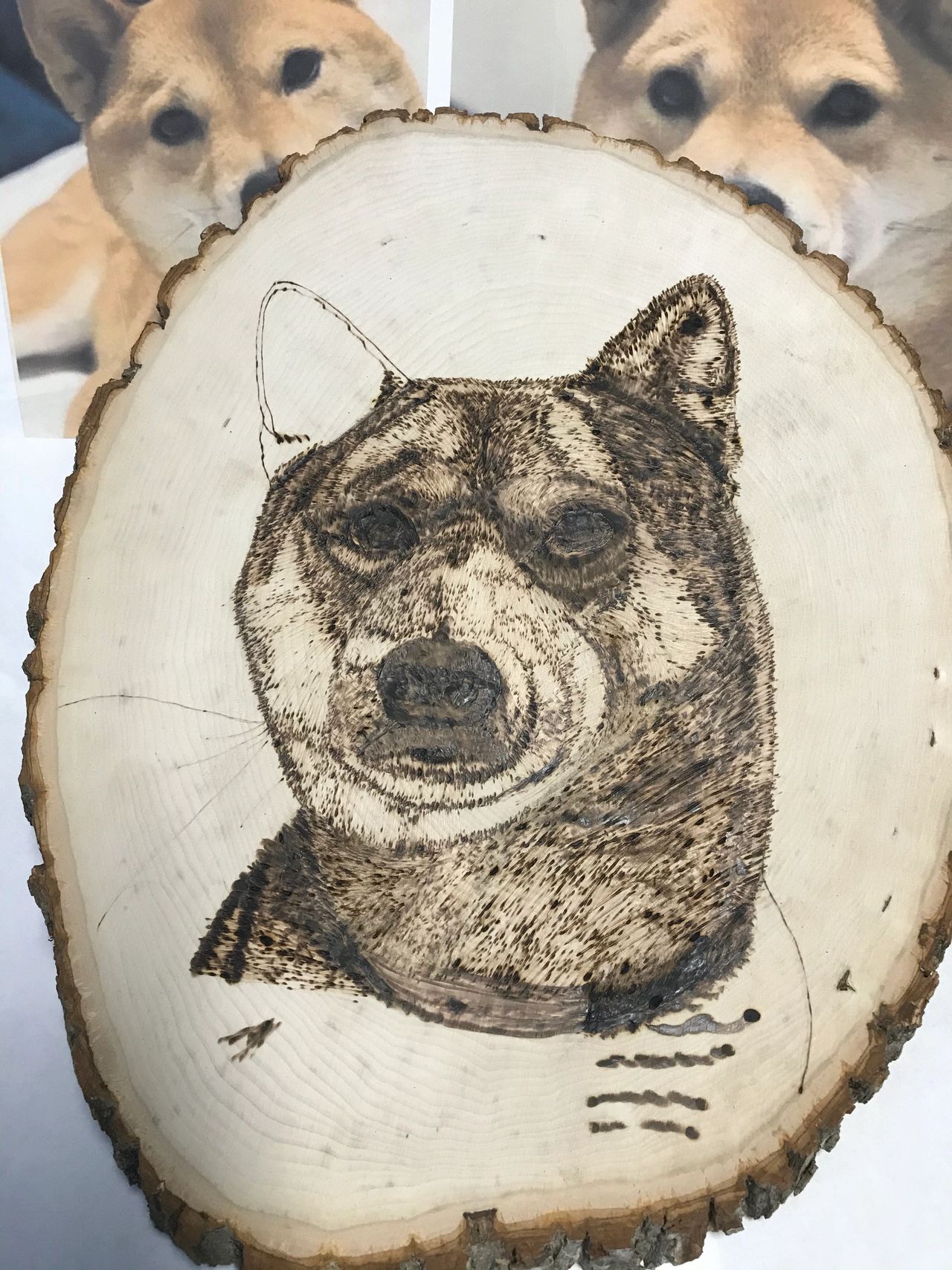 Continuing to fill & shade. Note:My heat unit has two irons so I don't need to keep changing tips. At this point I had 3 full days into this project.
---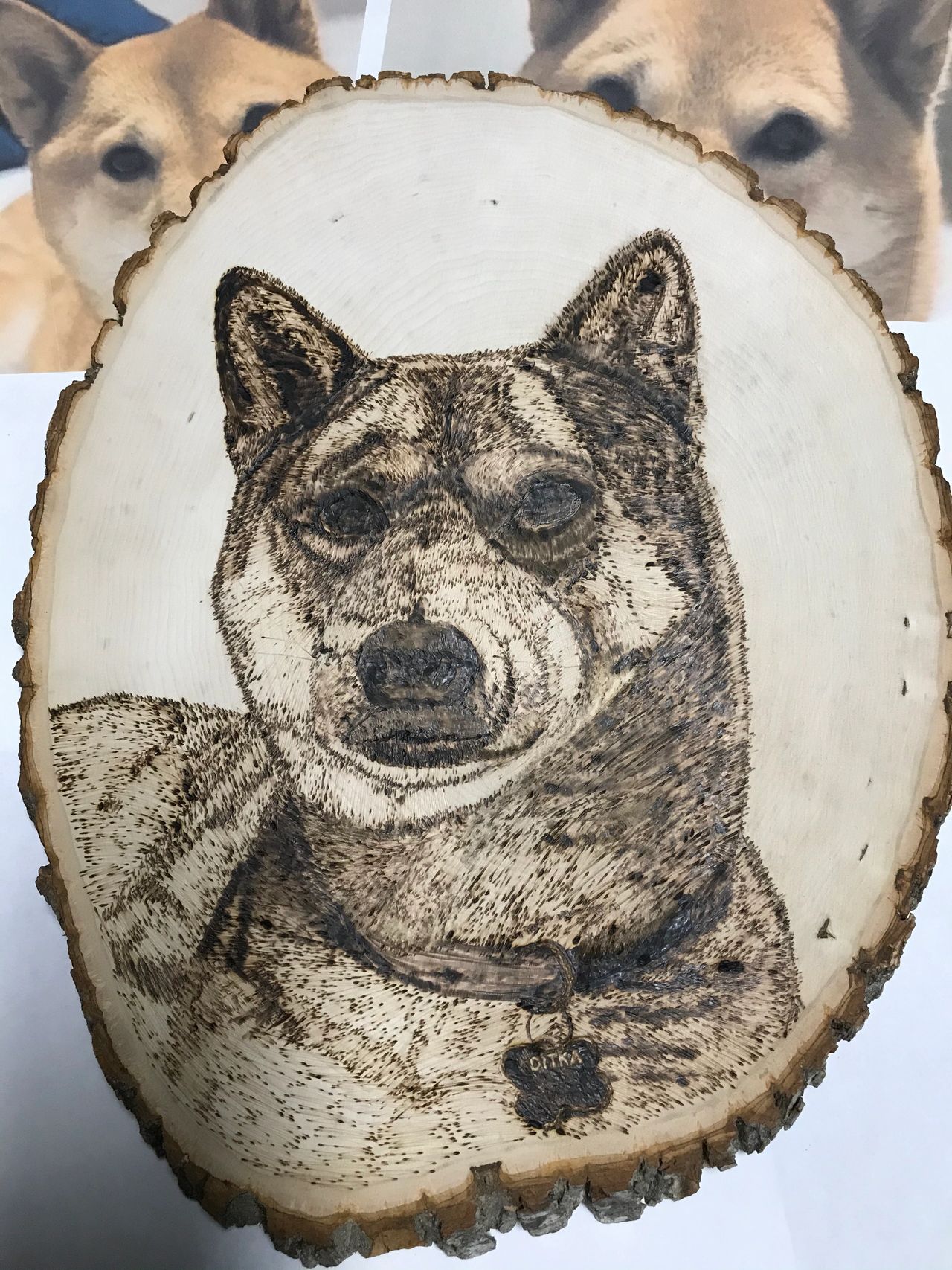 This is the final image. I spent over a day on this part alone just looking and shading. The only thing left is to sign the art work & varnish the piece to protect the wood and the image from dirt and sunlight.