GICLEE PRINTS STATEMENT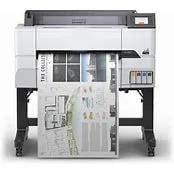 Define
The word Giclée (pronounced "Zhee-clay") is French for "to spray on". This word had become known for the "Iris" printing process, but is now used for any inkjet produced print.
Care should be taken when Handling and Framing Digital Prints as with any fine art work. Make sure you tell your framer that its a digital piece of art.
There are many names used to describe computer images: "Iris prints" refers to a print made with inkjet printers manufactured by Iris Graphics of Bedford, Mass., the company that originated the process. "Giclee prints" refers to those made with inkjet printers other than those made by Iris. "Digital prints" is a generic term that can be used to refer to any such image.
By Shan Linde, CPF.