May 14, 2021|Pyrography(wood burned)
---
This past week end, 5-8-2021we went to the RFFR put on by the NW Freedom Riders MC Club. This is an annual event to raise money for a charity. The charity for this year's donation is Coffee Oasis. Coffee Oasis provides an outreach program for homeless youth.
The event is hosted by Rich's Custom Seats. The RFFR was held Saturday, May 9th, 2021. The ride begins at Bayside Community Church., the check-in point, where each rider received a pre-chosen route and a ride pin. The route is designed to satisfy your riding pleasure while adding a poker run flare! At your final destination, Rich's Custom Seats, you can sit back and enjoy some live music and a catered meal. Don't forget you also get the opportunity to win some great prizes and meet others who love to ride like yourself.
The picture below is Rich of Rich's Custom Seats. He takes the kids for rides in this fun bike.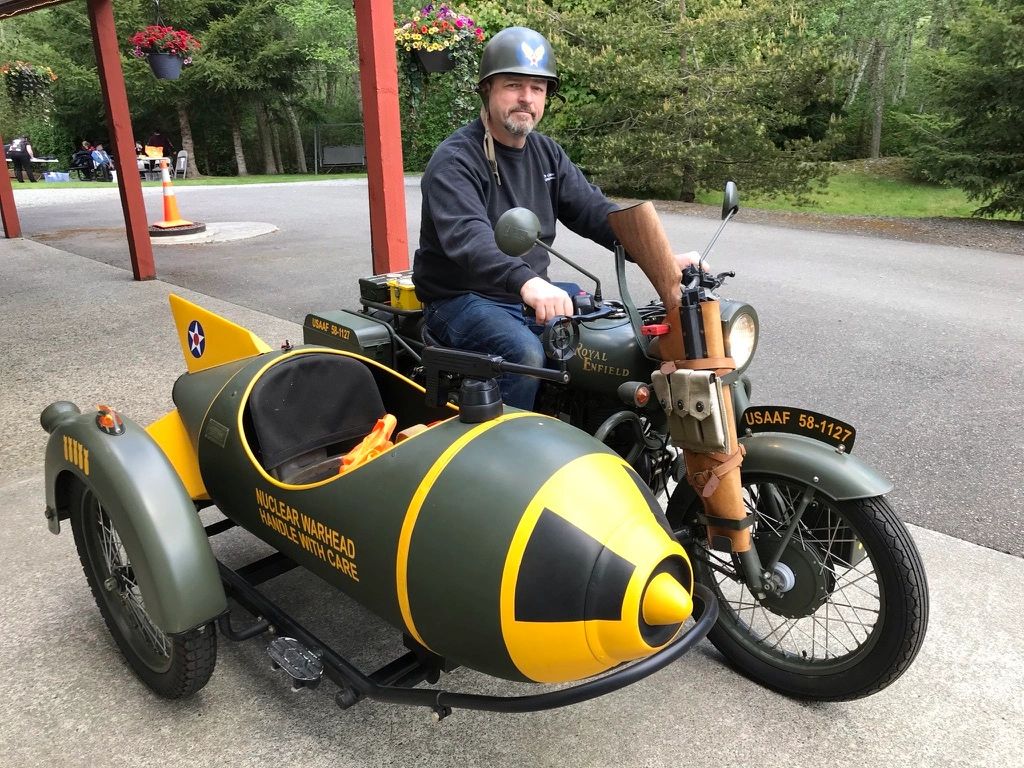 ---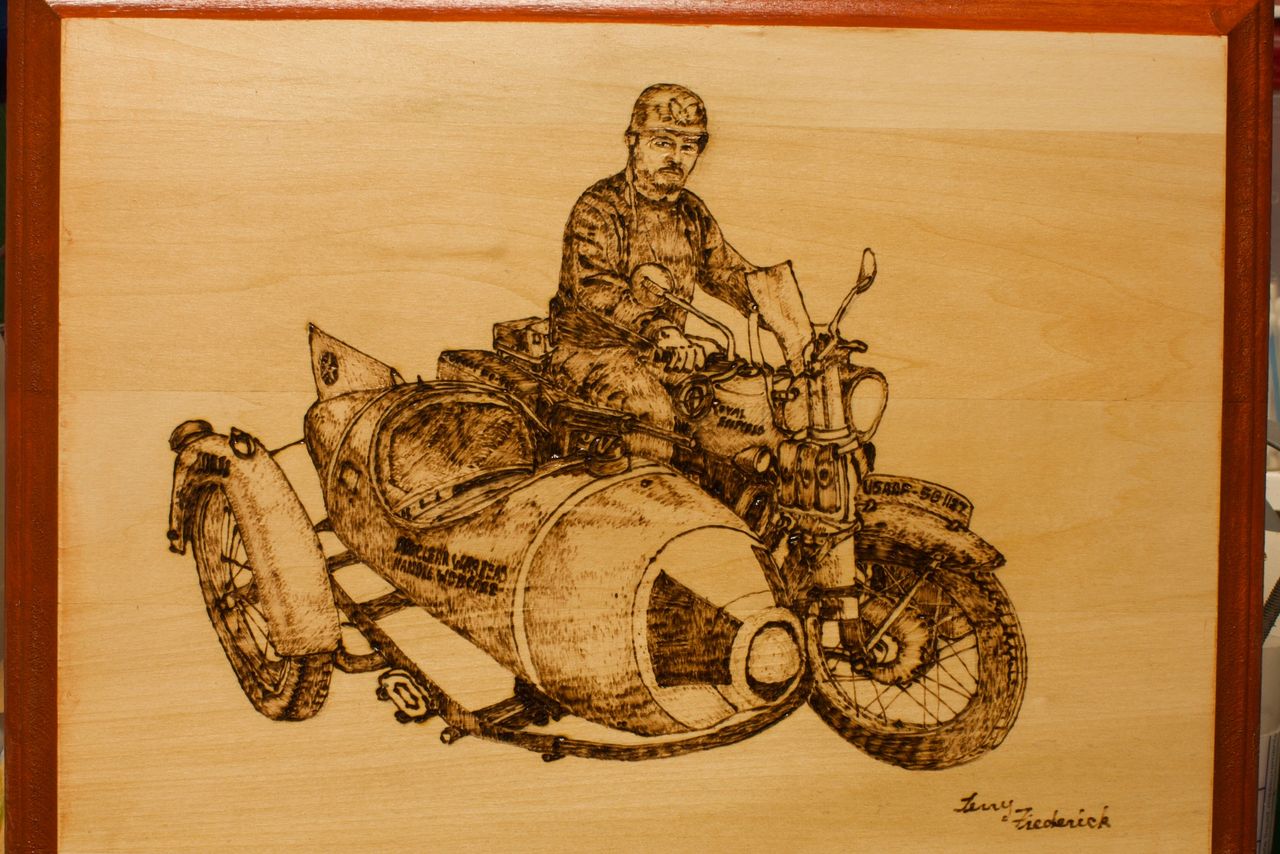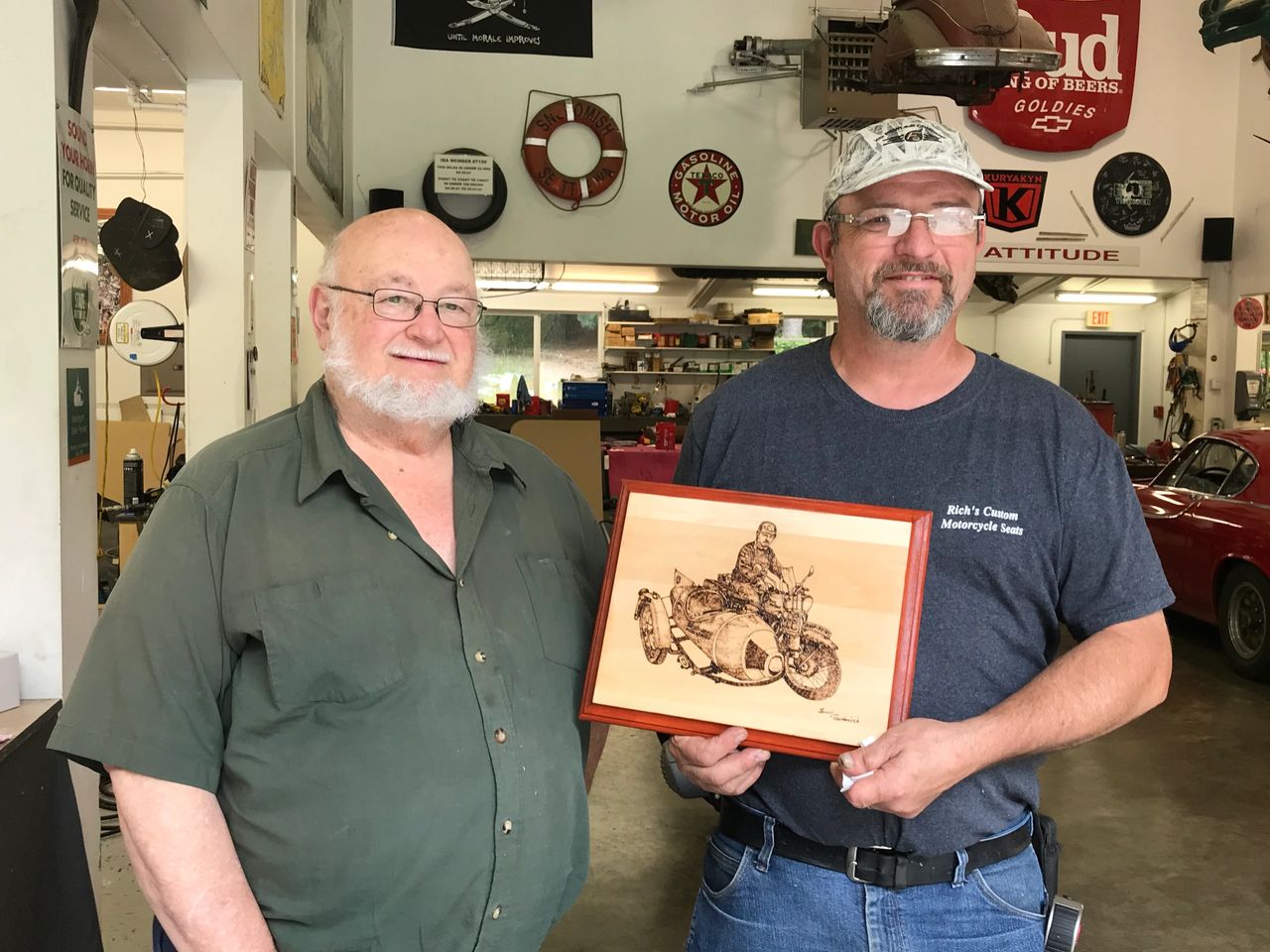 Winners:
The high hand won by Donna Pieze was a cusom seat by Rich's Custom Seats. I donated 3 pieces of art this year, all pyrographys of motorcycles. The first two picture below is the low hand winner in the Poker Run Pete Gould . It was a 2021 H/D Pan America 1250 . The next picture was a 2021 Fat Boy 114 awarded to club member Matt Beamis, and the 3rd picture won by Dana Pieze was 2021 Yamaha MT 9SP and was given as a door prize.
I was a fun day and after a year of Covid19 it was so nice to see old friends again. If you like to ride than join us next year on the saturday before Mothers day.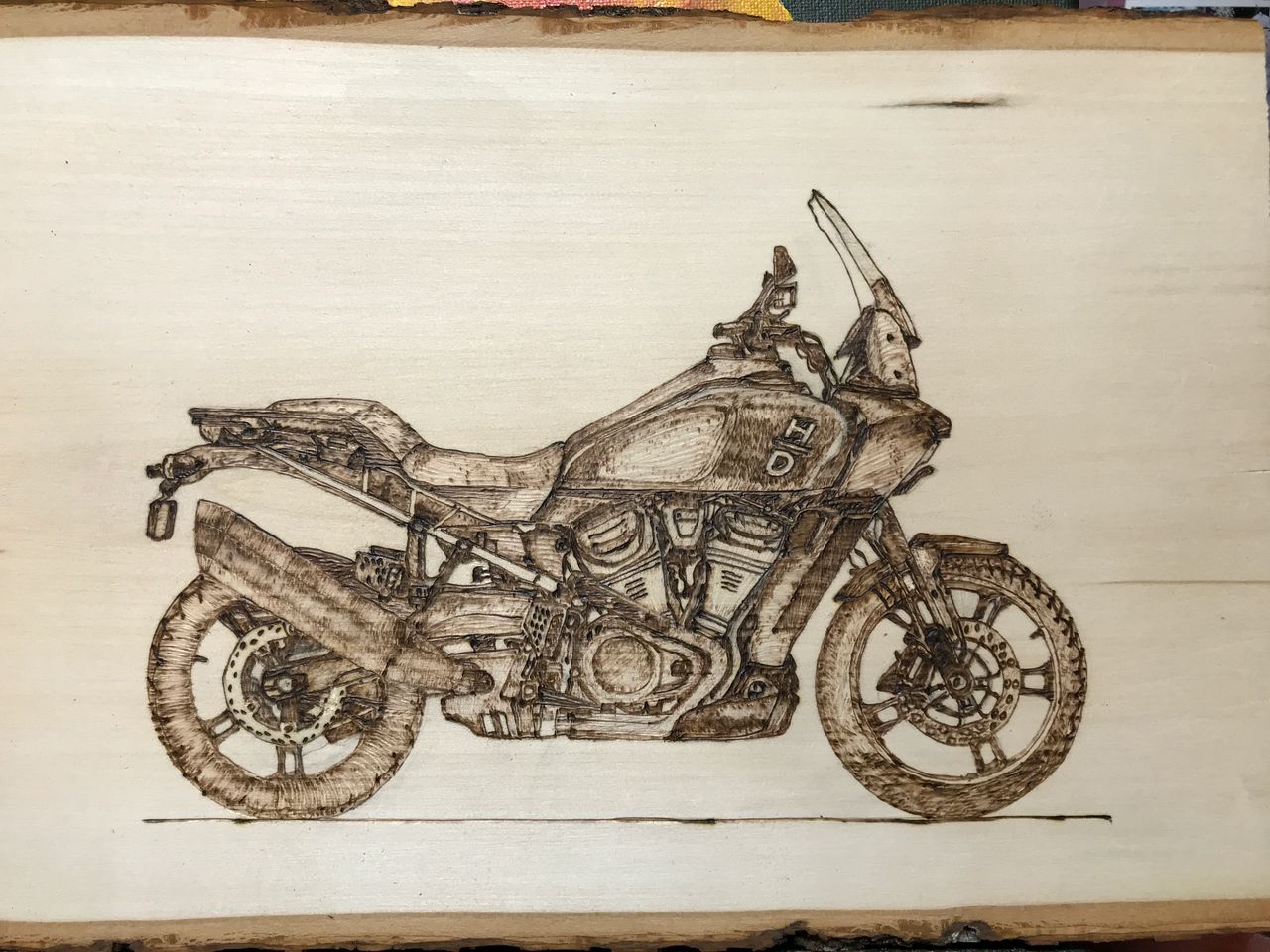 ---
Share this post: